LECTIONARY REFLECTION | Luke 13:10-17; Psalm 71:1-6
"Now he was teaching in one of the synagogues on the sabbath. And just then there appeared a woman with a spirit that had crippled her for eighteen years. She was bent over and was quite unable to stand up straight. When Jesus saw her, he called her over and said, "Woman, you are set free from your ailment." When he laid his hands on her, immediately she stood up straight and began praising God." (Luke 13:10-13)
In our Gospel text week, Jesus encounters a woman with some "ailment" or "spirit" that has had a "crippling" affect on her life for 18 years — the equivalent of an entire childhood.
Eighteen looooong and painful years. Can you imagine?
Can you relate? Have you struggled with something for 18 years or longer?
Eighteen years bent over with eyes turned toward the dirt. Her physical posture has a spiritual equivalent. Eighteen years struggling to lift one's eyes up toward the Heavens. Eighteen years with body curved in upon oneself. Martin Luther described the person in bondage to sin as Incurvatus in Se, or "man curved in upon himself."
Emotional wounds and painful experiences of our childhood have the power to shape our personality and quality of life no matter how old we are and how long we've been out of "the nest." Psychologists speak of  "childhood wounds" that, like a "spirit" weighing us down and holding us back, we need to expose and seek healing around.
The healing power of the gospel and Christ's love is, like the woman in the story discovered, to find ourselves standing up straight (inside and out), turning our eyes away from our pain and brokenness, and being "set free" to become our True Self and "praising God!"
Below are 5 common childhood wounds that may be be weighing you down like a crippling spirit, wounds that Christ is able and willing to bring healing to if we are courageous enough to come to Him.
Five Common Emotional Wounds |SOURCE
Rejection
Whether this fear is unfounded or not, it is based on a fear of social rejection. It could be the feeling of loss of protection from a loved one. A child who is afraid of rejection grows up with that fear to become a person with low self-esteem and little self-love. They become people who sacrifice their own opinion to adopt the criteria of others.
Abandonment
This begins with a fear of being separated from their parents. Feelings of loneliness and abandonment during childhood can form an adult that is fearful, timid and lacking in affection. Separation anxiety can also translate into insecure and submissive adults.
Humiliation
Being humiliated whether in the family or in social circles can cause emotional wounds. This occurs when someone minimizes their qualities and makes fun of them. When they are criticized or disapproved of, this can lead to them becoming either shy and ever-suffering or tyrannical and ruthless.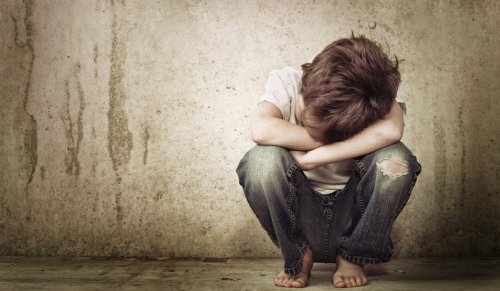 Injustice
Being the victim of unfair demands or reprimands can make a child insecure and distrustful. When they become adults they can be negative and pessimistic. They sometimes opt to unnecessarily criticize everything that is around them.
Betrayal
When adults do not fulfil the promises they make, the child's expectations do not become a reality. A child that is hurt this way can become distrustful and antisocial.
Take the Next Step
In the coming weeks we will dive deeper into the Nine Personality Types of the Enneagram on Sundays and in a Thursday night Lifegroup Study based on the book "The Road Back to You.  Each of the Enneagram Types are associated with a different childhood wounds, though the descriptions do not fit everybody's childhood experience by any means. Read about the Enneagram childhood wounds here. 
Beloved, there is hope! No matter how long you've been fighting your own inner battle, freedom and healing can be found in Christ! May the words of this week's psalm be the song on your lips this week!
Psalm 71:1-6
In you, O LORD, I take refuge; let me never be put to shame. In your righteousness deliver me and rescue me; incline your ear to me and save me. Be to me a rock of refuge, a strong fortress, to save me, for you are my rock and my fortress. Rescue me, O my God, from the hand of the wicked, from the grasp of the unjust and cruel. For you, O Lord, are my hope, my trust, O LORD, from my youth. Upon you I have leaned from my birth; it was you who took me from my mother's womb. My praise is continually of you.